Police Interceptor Inventory
Ford Explorer Utility for Local Municipalities
We help police officers stay up to date with the latest releases from Ford. Nothing responds in an emergency like a 2023 Police Interceptor Utility vehicle. With almost 70 years of experience working with law enforcement professionals, Ford brings police officers its first pursuit-rated hybrid SUV to help keep communities safe.
Environmentally friendly efforts improve the performance of Police Interceptors for less time at the gas station. Working with Hoffman Ford of Harrisburg, PA is the best way for officers to get behind the wheel of a 2023 Police Interceptor.
2023 Ford Explorer Hybrid Utility
The 2023 Ford Police Interceptor arrives with a standard hybrid engine for maximum efficiency. This vehicle is essentially a Ford Explorer model with the option to install three different engine builds for extra power:
3.3L HEV AWD: EST 23 City/24 Highway and 24 Combined
3.3L Direct-Injection V6 FFV AWD: 17 City/23 Highway and 19 Combined
3.0L EcoBoost AWD: 17 City/22 Highway and 19 Combined
The Police Interceptor features an electric motor that offers torque before the gas engine comes into play. This allows for excellent performance, but the real benefit lies in cost savings for gasoline. Police departments spend long periods of time idling or moving in low-speed traffic, so the hybrid model helps minimize fuel use.
This Ford police vehicle automatically adjusts to pursuit speeds for power delivery and battery charging. If officers are in a high-speed situation, the vehicle adapts to driving style to add power when necessary or conserve battery energy.
Additional Features of the 2023 Police Interceptor Utility
The 2023 Police Interceptor Utility vehicle provides an exceptional driving experience for on-duty officers in the Central PA area. Models offer hands-free Bluetooth capabilities for mobile devices, which is essential for communication. Optional surveillance modes detect potential threats outside the SUV, activate rearview cameras, roll up windows and automatically lock doors.
Inside, law enforcement professionals have 52 cubic feet of storage room behind the second row of seats. This is ideal for emergency equipment, tools and items necessary on the job.
Ford police vehicles from Hoffman Ford in Harrisburg are designed to keep officers safe at all times. 2021 Ford Police Interceptor SUVs are engineered to meet 75 mph rear-impact crash tests.
Contact Hoffman Ford Today for Utility Vehicles in Pennsylvania
Hoffman Ford is proud to serve Harrisburg-area police departments with our selection of Interceptor vehicles. Depending on your preference, redesign models are available in 17 exterior colors to match or update your current line of fleet vehicles. Interior seats consist of heavy-duty cloth and vinyl for a sleek look.
2023 Ford Police Interceptors are now available at Hoffman Ford. Be sure to stop by our Colonial Park location to schedule a test drive. Contact Hoffman Ford for more information about our current listings.
Hoffman Ford is a participating member of the PA COSTARS Program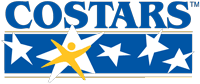 About Pennsylvania COSTARS
"COSTARS" is the Commonwealth of Pennsylvania's cooperative purchasing program. The COSTARS approach to cooperative purchasing uses the purchasing power of local entities to obtain more competitive pricing and choice than individual purchasers might be able to obtain on their own. There are approximately 7,300 Local Public Procurement organizations taking advantage of the COSTARS program.
COSTARS eligibility includes:
     
Any political subdivision (local government unit), such as a municipality, school district or commission;
     
Any public authority (including authorities formed under the Municipality Authorities Act of 1955 or other authorizing legislation, such as the Public Transportation Law or the Aviation Code)
     
Any tax-exempt, nonprofit educational institution or organization;
     
Any tax-exempt, nonprofit public health institution or organization;
     
Any nonprofit fire company, rescue company, or ambulance company; and
     
Any other entity that spends public funds for the procurement of supplies, services, and construction (such as council of governments or an area government, or an organization that receives public grant funds).
   
For full information regarding the Commonwealth of Pennsylvania COSTARS program, go to:
//www.dgs.state.pa.us/portal/server.pt/community/costars/1272
---
Member ID Numbers:
Police Pursuit: 013-086 | Municipal Trucks: 025-047 | Passenger Vehicles: 026-027
---
Contact our Commercial and Fleet Sales Manager for more information:
Mason Catalone
Direct Line: 717-657-1600 (voice or text)
Mason.Catalone@HoffmanFord.com
How can we help?
* Indicates a required field