Commercial and Fleet Vehicles
Commercial Fleet Vehicles
At Hoffman Ford, we're proud to supply businesses across Central PA with the commercial vehicles they need at the best possible prices. Whether you need a brand new or pre-owned vehicle, get in touch with a Ford Commercial Vehicle Center.
The commercial vehicles we sell serve a variety of purposes. These vans and trucks haul heavy loads, carry goods and even transport passengers, depending on the industry. Your commercial vehicle isn't just a car, truck or van - it's a valuable investment that can influence the reputation of your business.
Hoffman Ford is your premier commercial fleet vehicle dealer serving Harrisburg, Mechanicsburg, Hershey, Camp Hill and surrounding locations. From Transit Wagons and Vans to Ford F-750 trucks, we have you covered.
New Ford Commercial Trucks
From construction to landscaping, nobody beats Ford's line of commercial trucks. Ford commercial trucks not only provide comfort and power, but you have a number of options to suit your exact needs. Hoffman Ford offers the following new Ford commercial truck models:
F-150
F-250
F-350
F-450
F-550
F-650
F-750
All of our commercial trucks offer dependable hauling and towing capabilities to match any application. Make sure you tell us where you work so we can match you with the right vehicle! If you're a student, first responder or member of the military, let us know. We'll make sure you leave our lot with the best possible deal.
Think you might benefit from a Ford commercial truck but don't know which model? Hoffman Ford makes the process simple with our online tools. You can narrow down our new commercial inventory with just a few clicks. You can learn more about each truck engine, transmission, estimated MPG and more.
New Ford Commercial Vans
Are you working in an industry that involves deliveries, appointments or constant travel? It's time to consider the Hoffman Ford inventory of new commercial vans. Our vehicles give you the extra space and reliability you need to meet your customer's expectations with a professional approach.
If you currently use your personal vehicle for business operations, consider upgrading to a commercial van. A transit van can help you organize your tools, supplies and inventory which can help you manage your business more efficiently.
Browsing through our inventory, you can view the Transit Connects, Wagons, Vans and the many models of Ford vehicles we have to offer. Our vehicles are perfect for:
Construction Workers
Transportation professionals
Electricians
Plumbers
Carpenters
And More
Hoffman Ford is a participating member of the PA COSTARS Program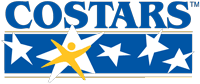 About Pennsylvania COSTARS
"COSTARS" is the Commonwealth of Pennsylvania's cooperative purchasing program. The COSTARS approach to cooperative purchasing uses the purchasing power of local entities to obtain more competitive pricing and choice than individual purchasers might be able to obtain on their own. There are approximately 7,300 Local Public Procurement organizations taking advantage of the COSTARS program.
COSTARS eligibility includes:
Any political subdivision (local government unit), such as a municipality, school district or commission;
Any public authority (including authorities formed under the Municipality Authorities Act of 1955 or other authorizing legislation, such as the Public Transportation Law or the Aviation Code)
Any tax-exempt, nonprofit educational institution or organization;
Any tax-exempt, nonprofit public health institution or organization;
Any nonprofit fire company, rescue company, or ambulance company; and
Any other entity that spends public funds for the procurement of supplies, services, and construction (such as council of governments or an area government, or an organization that receives public grant funds).
For full information regarding the Commonwealth of Pennsylvania COSTARS program, go to: //www.dgs.state.pa.us/portal/server.pt/community/costars/1272
---
Member ID Numbers:
Police Pursuit: 013-086 | Municipal Trucks: 025-047 | Passenger Vehicles: 026-027
---
Contact our Master Certified Commercial Specialist directly regarding any commercial vehicle or Co-Star questions you might have:
Mason Catalone - Ford Master Certified Commercial/Fleet Sales Consultant
Direct Line: 717-297-1787