Hoffman Ford is a participating member of the PA COSTARS Program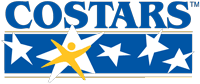 About Pennsylvania COSTARS
"COSTARS" is the Commonwealth of Pennsylvania's cooperative purchasing program. The COSTARS approach to cooperative purchasing uses the purchasing power of local entities to obtain more competitive pricing and choice than individual purchasers might be able to obtain on their own. There are approximately 7,300 Local Public Procurement organizations taking advantage of the COSTARS program.
COSTARS eligibility includes:
Any political subdivision (local government unit), such as a municipality, school district or commission;
Any public authority (including authorities formed under the Municipality Authorities Act of 1955 or other authorizing legislation, such as the Public Transportation Law or the Aviation Code)
Any tax-exempt, nonprofit educational institution or organization;
Any tax-exempt, nonprofit public health institution or organization;
Any nonprofit fire company, rescue company, or ambulance company; and
Any other entity that spends public funds for the procurement of supplies, services, and construction (such as council of governments or an area government, or an organization that receives public grant funds).
For full information regarding the Commonwealth of Pennsylvania COSTARS program, go to:
//www.dgs.state.pa.us/portal/server.pt/community/costars/1272
---
Member ID Numbers:
Police Pursuit: 013-086 | Municipal Trucks: 025-047 | Passenger Vehicles: 026-027
---
Contact our COSTARS/Municipal Department for more information and price quotes.
Jim Finchen - Ford Master Certified Commercial/Fleet Sales Consultant
Direct Line: 877-867-0717
Email: jfinchen@hoffmanford.com